Baker Auto Wreckers
Huge Inventory. Family-owned. Since 1994
1955 River Road, London, ON N5W 6C5
Sales Desk:    519-455-9980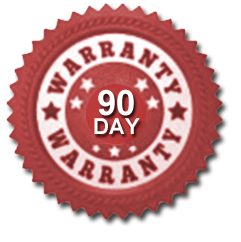 90 Day warranty on all parts, we do not warranty labour, diagnostic time, towing or any other related expenses, see general limitations below
All return parts must be accompanied by the original invoice, no return or warranty will be issued without original invoice, No Exceptions
All warrantied parts that are defective must be returned to Baker Auto Wreckers within 30 days of purchase and accompanied by the original invoice.
Returned parts must be in same condition as time of purchase, warranty is void if part has been modified or dismantled.
All electrical parts are exchange only or exchange for an equal or lesser value part. If none of the mentioned applies an in-store credit will be given.
There is a 30% restocking fee for any returned parts for the following reasons: wrong part ordered, no longer need the part, was not my problem.
Warranty on parts ordered in, will follow suppliers warranty terms & conditions.
Custom orders of body panels where customers supply cut specs, no warranty or refunds will be given.
Baker Auto Wreckers will not cover, warrant or compensate for any labour, time loss, personal injury or property damage resulting from a defective part. It is the sole responsibility of the purchaser to inspect all parts for any safety hazards and safe handling/installation.